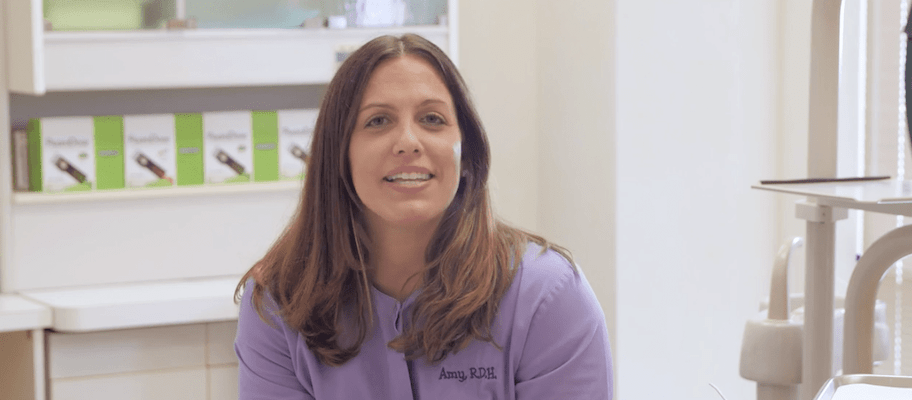 Combat Caries for ALL Ages!
We're on a mission to combat increasing caries in the adult patients you treat every day.1 This pervasive threat to patient health can be prevented.
Download E-Book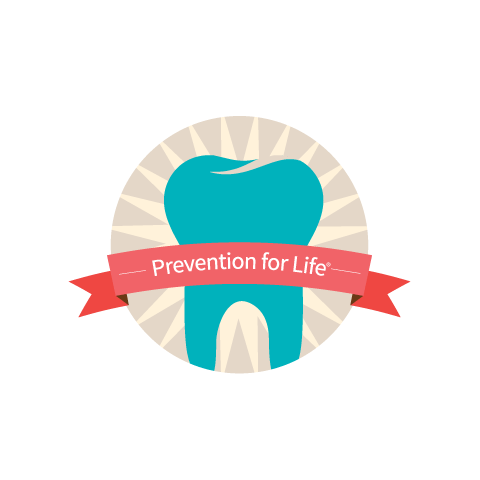 Join thousands of dental offices that already joined the
Prevention for Life movement!
The simplest, most-effective caries prevention tool is fluoride varnish2. You routinely apply it on kids. Why wouldn't you want to extend that same great preventive care to your adult patients, where caries is on the rise?1
Other preventative tools include recommended oral self-care such as brushing more than once a day, use of fluoridated toothpaste, and eating sugary snacks between main meals less than once a day as well as oral health aids such as dental floss, mouth rinses, other tooth cleansing agents.
Children receive great preventive care
Caries is decreasing for Children1
Good preventive care plus fluoride varnish has resulted in a decreasing rate of caries in kids.5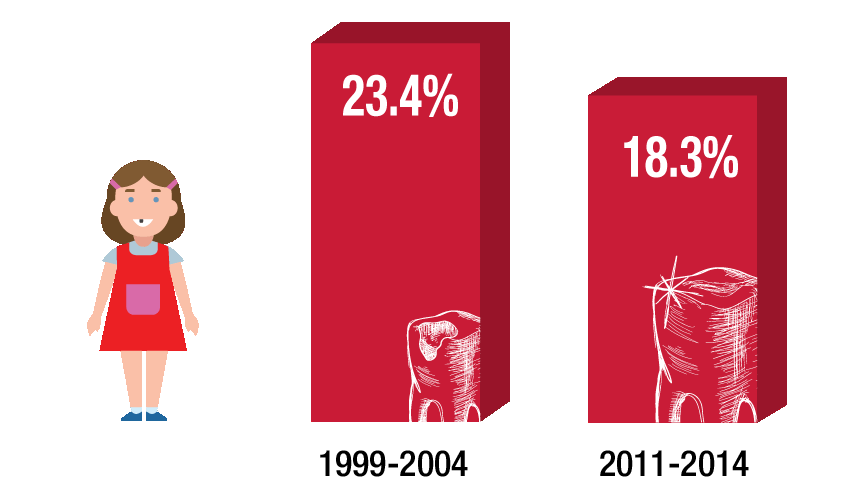 Adults need more preventive care
92% of US adults have some form of dental decay.4 Nearly a third of US adults have untreated caries.1 The number of adults who could benefit from preventive care treatment is staggering! Let's combat caries for ALL!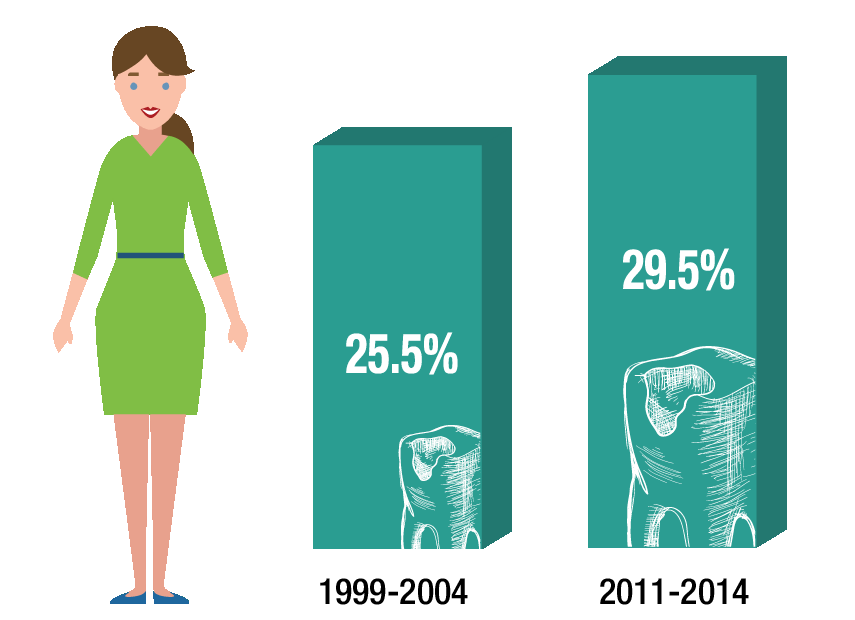 29.5% of adults 19 to 64 have untreated caries - a 15% increase in just 10 years.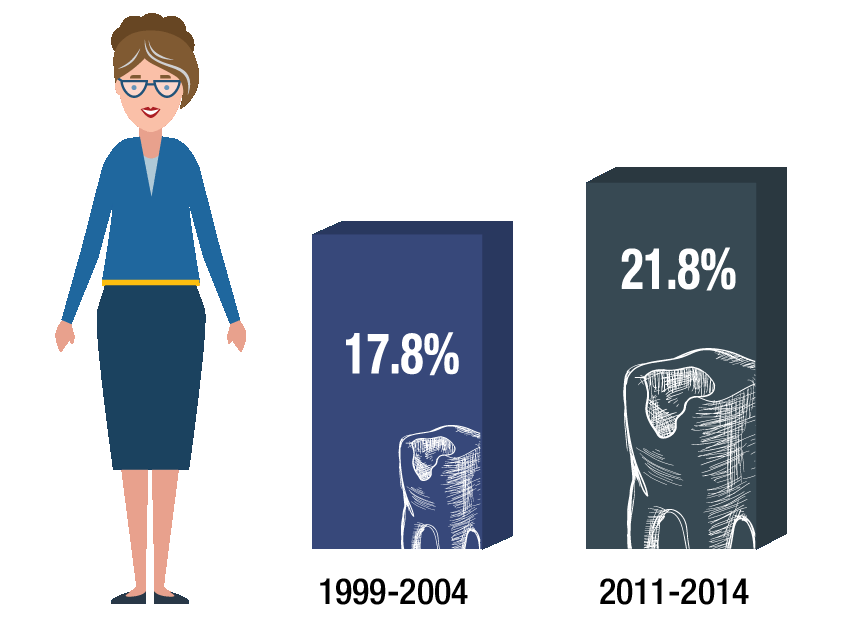 21.8% of adults ages 65+ have untreated caries.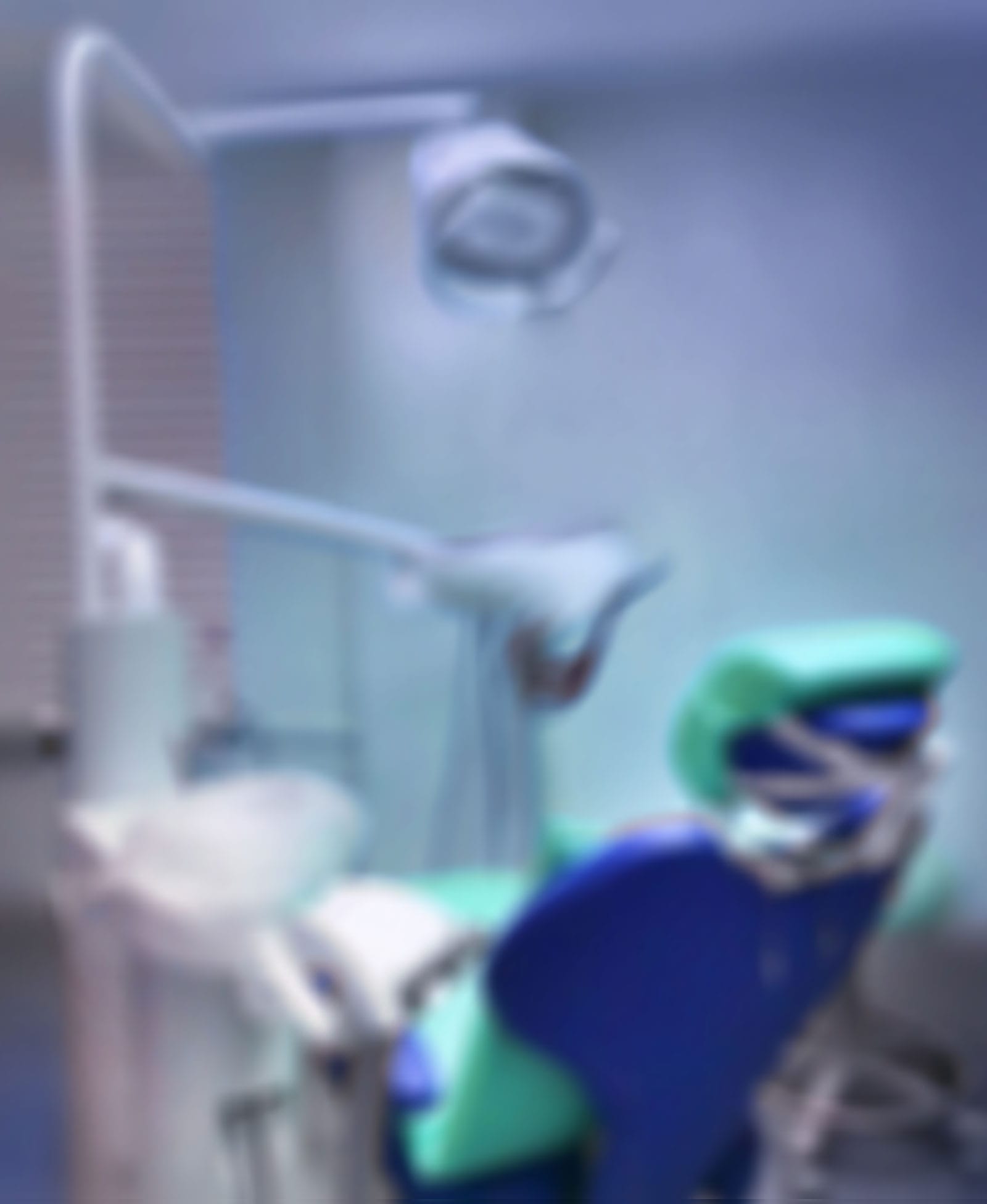 What Is Prevention for Life?
At Centrix, we believe in Prevention for Life—great preventive dentistry that maintains great oral health throughout your patients' lifetimes.
Prevention for Life is our program to help you deliver improved oral health to every patient, based on their individual needs. It is supported by specific informational tools that help a dental office profitably treat ALL patients, at every age, according to their needs, to their risk level – and not limited by their insurance reimbursement. Prevention For Life includes:
Patient Self-Assessment Forms

Patient Self-Assessment forms to be completed by the patient while in the waiting room, this forms helps the patient recognize for themselves that they may be at risk for caries

CAMBRA Forms

(Caries Management By Risk Assessment) is an evidence-based approach to preventing and/or treating dental caries at all stages of your patient's life. Best practices dictate once the dental professional identifies the patient's caries risk level (low, moderate, or high), a therapeutic and/or preventive plan should be implemented.
Insurance companies have begun reimbursing for adult preventive care BUT they all require the completion of a CAMBRA form; we include the two most popular variations for your convenience. And remember, it wasn't so long ago that sealants were not reimbursed – until the profession submitted so many claims that the insurance companies were 'forced' to change their practices.

Practice Health Calculator

This calculator helps to show how increasing varnish application will increase the practice's financial health while increasing patient's oral health!

Prevention Products
Join our Prevention Movement and Download these forms →
Each stage of life presents its own threats to oral health. Here's how you can combat caries for ALL the patients in your practice. Download our FREE e-book to learn more.
Other effective preventative measures include a good oral self-care program that encourages patients to brush more than once a day, use of fluoridated toothpaste, and reduce eating sugary snacks between main meals (less than once a day) as well as add oral health aids such as dental floss, mouth rinses, other tooth cleansing agents to daily routines.
Join the Prevention for Life Movement Now!
Centrix makes combatting adult caries with fluoride varnish as easy as possible. These free resources include the necessary risk forms for both you and your patients.
Download these forms — used by thousands of dental offices
Patient Self Assessment and CAMBRA Risk Assessment

Complete these Forms with your patient to confirm their risk and need for treatment. More on these forms →

Treat with FluoroDose Fluoride Varnish

5 great-tasting flavors: Caramel, Bubble Gum, Mint, Cherry and Melon

Don't let insurance run your treatment plan. Risk level dictates treatment.

Submit codes and CAMBRA form to insurance to show why treatment was provided

• Submit application code (D1206).
• Submit determined risk code (D0602-moderate, D0603-high).
• Submit CAMBRA form showing determined risk factors.
Recall Intervals
The ADA Center for Evidence-Based Dentistry2 has established clinical recommendations for fluoride varnish application based on your patient's risk for caries. Once you begin a fluoride varnish treatment plan, it's important to continue scheduling your patients for follow-up and preventive treatment.
Patient's risk level for caries, including the ADA-reported Evidence Based Risk Factors
Moderate Risk


Preventative Treatment every 6 months (See ADA recommendations11)

Restoration overhangs and open margins
Many

multi-surface restorations

Active orthodontic

treatment

Chemo or H/N radiation therapy

Poor oral hygiene/

visible plaque

Poor family dental health
Developmental or acquired enamel defects
Prolonged nursing (bottle or breast)
Physical or mental disability with inability or unavailability of performing proper oral health care
Low socioeconomic status
High titers of cariogenic bacteria
Drug/alcohol abuse
Cariogenic diet
Genetic abnormality of teeth
Eating disorders

High Risk


Preventative Treatment 3 to 4 months (See ADA recommendations11)

Active caries

in previous 24 months
Irregular dental care or lack of a dental home

Xerostomia

(medication, radiation, or disease-induced)
Suboptimal fluoride exposure
Presence of

exposed root surfaces

Includes any three (3) items in Moderate Risk section
Combatting caries for patients of all ages starts in your practice. Join our Prevention for Life Movement® now!
Practice Health
For every office, the primary goal is to deliver outstanding health care. It is also necessary that treatment modalities are profitable to adequately support the delivery of great health care. Busy dental offices that recommend fluoride treatments to all of their moderate- to high-risk patients enable both great patient health and great practice health. Fee levels for preventative care that virtually every adult will accept can add hundreds of dollars a day in incremental practice profits. In one year, that can mean a five-figure increase to current revenue.
Sample Calculation
An average operatory see 8 patients per day
60% of the patients display moderate to high risk or are under the age of 18
Average Fee: (per patient) $25
Subtract: typical fluoride varnish cost per application = $1
Subtract: cost for application time = $1/1min.
Net profit per application = $23
Your profit gain per day = $110 per operatory
Calculate your own figures
Your profit per day
$

110
per operatory
Use our easy Practice Health Calculator to assess a more optimal pricing approach that increases patient acceptance.
↓
Calculate your own
With 250 working days per year, that's
$

27,600
per operatory
Incremental profit on patients that need preventative oral care! Join the movement, and increase your current revenue
Join Now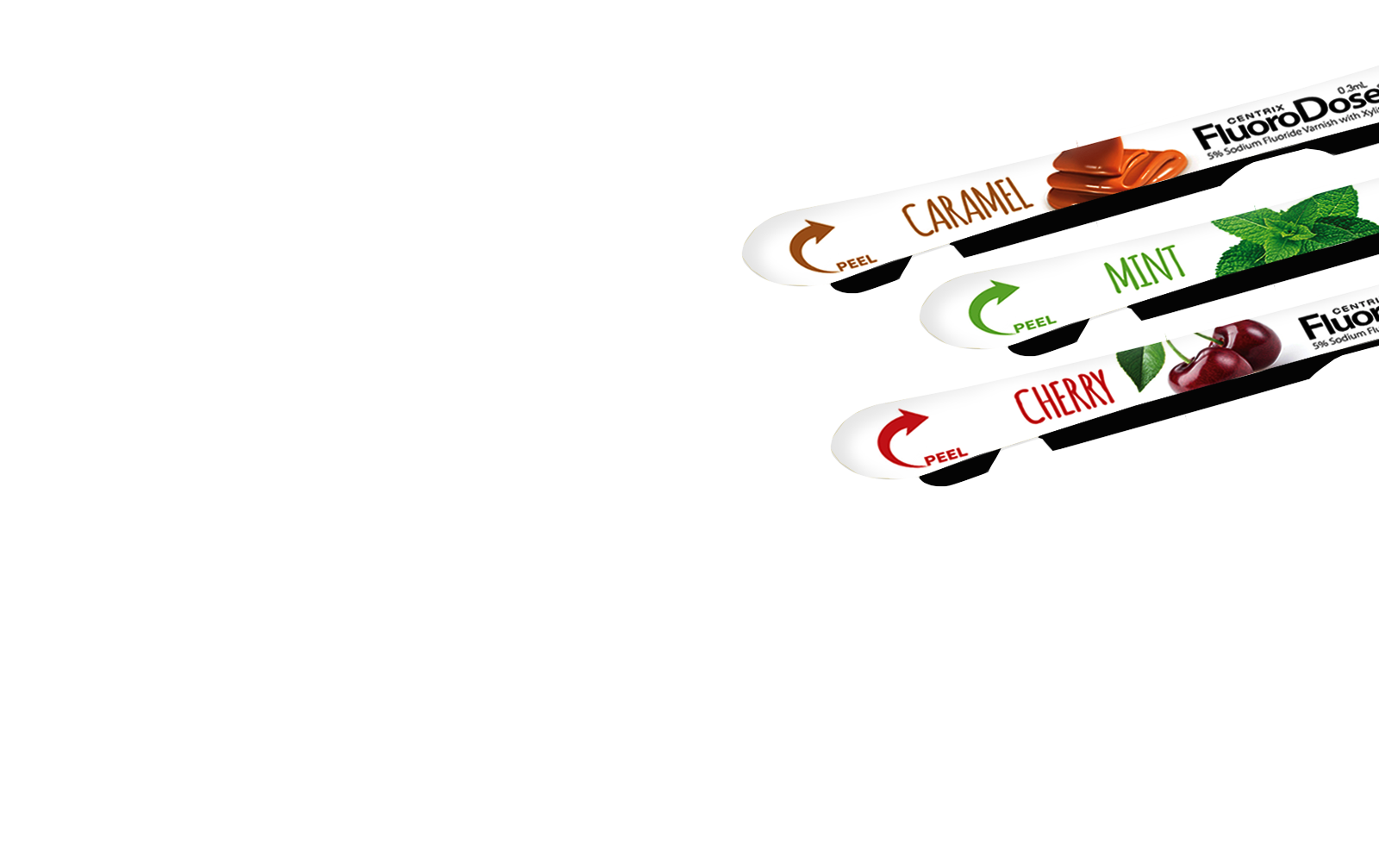 FluoroDose® Fluoride Varnish Maintains Patient Oral Health
A simple, yet effective way to maintain oral health for all patients is through the routine application of Centrix FluoroDose. FluoroDose fluoride varnish contains 5% sodium fluoride, the maximum dosage allowed in a convenient, single-use package. For most offices FluoroDose costs less than $1 and only takes 1 extra minute to apply to your adult patients. Submit the CAMBRA risk assessment forms, that indicate adult caries risk, to insurance to show patient threat as well as preventive treatment.
Here's why you will love FluoroDose:
Remains on tooth for 4 to 6 hours for optimum fluoride uptake
Application takes less than one minute
Unit-dose delivery allows for ease of use and cleanup, ensures asepsis
Top Fluoride Varnish 6 years in a row!

Dental Advisor Top Award Fluoride Varnish
The ADA considers fluoride varnish to be a safe and efficacious part of a caries prevention program that includes caries diagnosis, risk assessment and regular dental care. In fact, the ADA conducted a systematic review of the effectiveness of topical fluoride and found:1
"The use of supplemental topical fluoride in moderate- and high-caries-risk adults is effective in preventing and/or remineralizing dental caries."
↗ Shop FluoroDose
"Traditionally we provide fluoride varnish to children under the age of 18 as part of caries management but what about adults? Why aren't more adults being offered treatment and when they are being offered treatment, why aren't more accepting it? Educating and presenting the facts will ensure your adult population is part of your caries management program."
- Donna Brogan, RDH, BS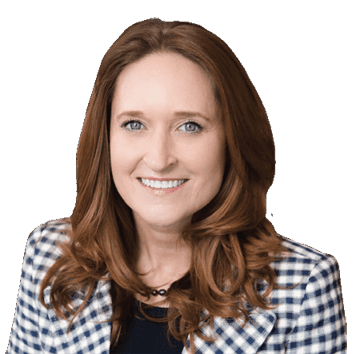 Combatting caries for patients of all ages starts in your practice.
Join our Prevention for Life Movement® now!
Lunch & Learn
Earn 2 Free CE Credits with a Centrix In-office Lunch & Learn
Whether it is an infant battling transmission of Streptococcus mutans from the mother, a stressed college student making poor dietary choices or a senior citizen with exposed roots, each stage of life has its' own set of threats to oral health.
This course will examine those risks and behaviors as they relate to your patient groups by age. You will use evidence-based risk factors to determine who will benefit from what level of intervention and learn to construct patient-centered strategies to affect change.
You will learn about proven practice-based treatments such as fluoride varnish and home fluoride products that the patient/parent can include in their oral health routine.
Learning Objectives:
Quickly assess the patients' risk level using an evidence-based protocol for known risk factors

Effectively communicate the long-term benefits of fluoride varnish as a risk reduction tool

Provide assessment and treatment with minimal change to your current hygiene appointment

Establish an office protocol promoting risk assessment as an important part of patient and practice health
Let's combat caries together!
Your adult patients have the greatest need and present the greatest opportunity for you to combat caries with Prevention for Life.
Join thousands of dental offices that already joined the Prevention for Life movement!
JOIN Now